SpectrumX Radio Shop Chats – RadioHound Spectrum Sensing Platform
July 19, 2021 at 1:00 pm
Virtual
RadioHound Spectrum Sensing Platform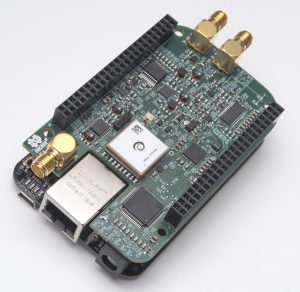 RadioHound Spectrum Sensing Platform – This multi-year project is unique in that the sensors have been designed and implemented predominantly by a team of graduate students, and have been deployed in trials run by the Federal Communications Commission and the US Postal Service. The heart of the RadioHound System is a low-cost, pervasive, persistent spectrum sensor that leverages low-cost SDRs suitable for deployment in mobile environments. RadioHound maps the entire spectrum from 25 MHz to 6 GHz and will have the capability to support mmWave bands. RadioHound enables spectrum mapping in real-time, providing a reliable indicator of spectrum utilization. Its beacon capabilities provide a mechanism for measuring radio signal propagation between devices. Because of its portability and low cost, widespread deployment can give a good understanding of device-to-device and device-to-infrastructure connectivity, especially in crowded or dense environments.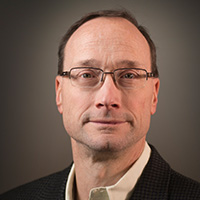 Professor Bertrand Hochwald, Ph.D., serves as the Frank M. Freimann Professor of Electrical Engineering and Co-Director of the Wireless Institute at the University of Notre Dame. Hochwald has invented and co-invented technologies and published research articles that have become mainstays of communication theory and practice, including differential multiple-antenna methods, linear dispersion codes, channel estimation analysis, and multi-user vector precoding methods. Hochwald also oversees one of the Wireless Institutes flagship projects, the RadioHound spectrum sensing platform, currently on its third version.
He is currently working on high-frequency radio circuits, sixth-generation cellular technologies, and methods to reduce human exposure to electromagnetic radiation from cell phones.
Wireless Institute Events
There are no events scheduled at this time.