Hochwald and Nie awarded IEEE AP-S Harold A. Wheeler Applications Prize Paper Award
June 24, 2018
Department of Electrical Engineering (EE) professor Bertrand Hochwald and former graduate student Ding Nie are the recipients of the 2018 Institute of Electrical and Electronics Engineers (IEEE) Antennas and Propagation Society's (AP-S) Harold A. Wheeler Applications Prize Paper Award. Their prize-winning paper, "Bandwidth Analysis of Multiport Radio Frequency Systems—Part I," was recognized as the best applications paper published in IEEE Transactions on Antenna and Propagation Journal in 2017.
In their paper, Hochwald and Nie looked at an open question of how to compute frequency limits over which coupled radio-frequency circuits can be matched. This problem has recently become especially relevant with the influx of many such circuits and antennas compressed into cellular telephones and other portable wireless devices. Hochwald and Nie took the lead in extending and expanding a well-known result from the 1940s that applied to a single circuit. In so doing, they showed that coupling between circuits, traditionally viewed as a nuisance, can be advantageous. Their work, which stemmed from Nie's EE Ph.D. thesis at the University of Notre Dame, has also been awarded and recognized by other IEEE journals and societies. "I am very honored to receive this paper award jointly with Ding, and I am particularly happy for Ding, who did very fine work during his Ph.D. studies that led to the remarkable results contained in the paper," said Hochwald.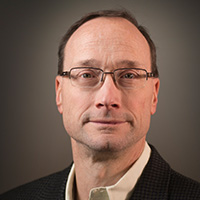 Hochwald is an IEEE Fellow and has served as editor for several IEEE journals. Prior to coming to Notre Dame, he worked at the Department of Defense (DoD), University of Illinois, Bell Laboratories, Beceem Communications, and Stanford University. He currently teaches and leads research within EE at the University and is co-director of Notre Dame's Wireless Institute. Hochwald holds 50 patents in the field of wireless communication, and he has co-invented several well-known multiple-antenna techniques. He received several Achievement Awards from the DoD and a Prize Teaching Fellowship from Yale University. He received the 2006 Stephen O. Rice Prize for the best paper published in the IEEE Transactions on Communications. He was listed as a Thomson Reuters Most Influential Scientific Mind in 2014 and 2015. He co-authored "Broadband Matching Bounds for Coupled Loads" with Nie, which won the 2016 Outstanding Young Author Award from IEEE Transactions on Circuits and Systems.
Nie's Ph.D. research, which was supervised by Hochwald, included work on RF circuit design, coupled antennas, mm-wave communications, and multi-antenna systems. Nie received his Ph.D. in May 2016 and is currently an RF System Integration Engineer at Apple in Cupertino, Calif. "I was very excited to get the news, and it's a great honor to me. I'm glad the award committee recognized the importance of my work, and I'm looking forward to seeing more of its applications in the research fields of RF and wireless communications," said Nie. "Working with Prof. Hochwald was one of the best experiences in my life. He was ready to help whenever I was stuck on research problems and always gave insightful suggestions. He also sets a high standard for our papers so that they not only convey great innovation but also are well presented and received by the audience. Without his high standard on our work, the award would not be possible."
IEEE annually presents the Harold A. Wheeler prize paper award at its AP-S Symposium. The 2018 Symposium will be held in Boston, Mass., in July, where Hochwald and Nie will be recognized and receive their award of a $1,000 cash prize. A copy of their complete paper, "Bandwidth Analysis of Multiport Radio Frequency Systems—Part I" IEEE Transactions on Antennas and Propagation, Vol 65, No. 3, pages 1081-1092, March 2017, can be viewed here.