Members of the Wireless Institute Participated in DySPAN 2021
December 21, 2021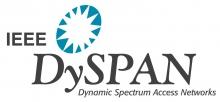 Members of the Wireless Institute recently participated at IEEE DySPAN 2021. Dr. Nick Laneman, Co-Director of the Wireless Institute and Center Director of SpectrumX – the first NSF Spectrum Innovation Center, recently gave a keynote presentation. Ph.D. Candidate Abbas Termos and Dr. Bert Hochwlad, Co-Director of the Wireless Institute, presented Robust Ne
ural Network-Based Spectrum Occupancy Mapping.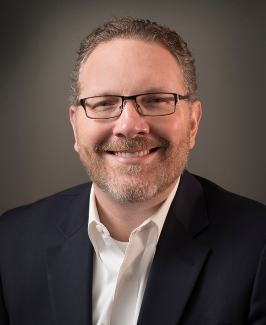 Laneman's keynote focused on the vision of wide-band, wide-area sensing and data-driven management of the precious radio frequency spectrum being pursued by the centers. Specifically, Dr. Laneman gave an overview of SpectrumX's plans to organize a number of activities at the national level, to conduct interdisciplinary research, workforce development, industry and government collaborations, and policy outreach to help bring this vision closer to reality. In addition, he highlighted a number of opportunities for researchers, industry and government collaborators, and students to engage with SpectrumX.
He then focused on the RadioHound project that the ND Wireless Institute has pursued for the past six years to develop low-cost sensor hardware, system software, pilot deployments, and basic research inspired by the platform. Finally, he invited members of the spectrum research community to provide feature requests for the sensors and ideas for the next round of pilot deployments and data collections.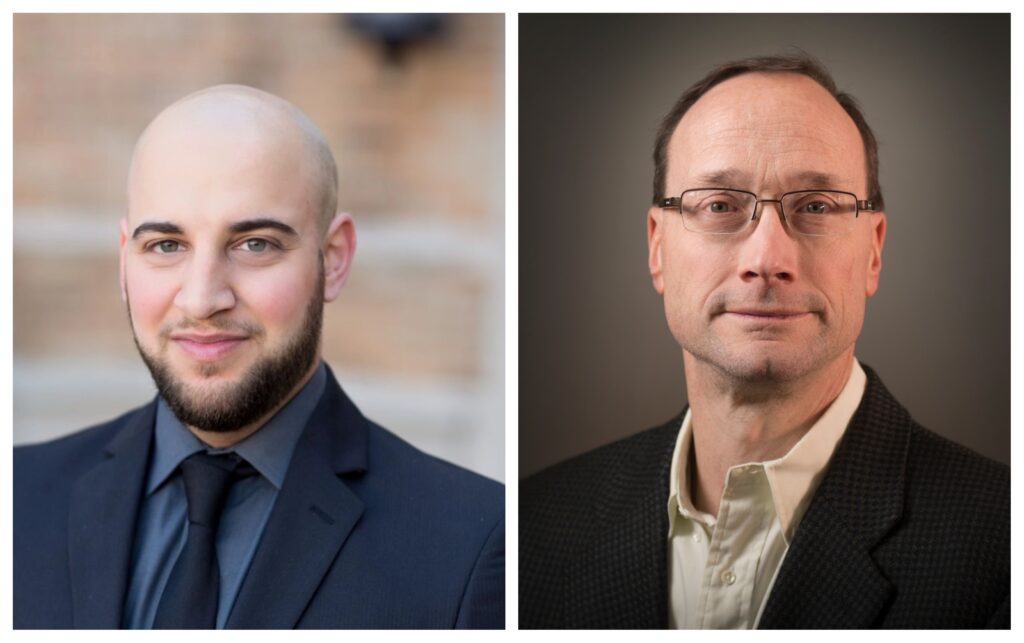 Termos and Hochwald presented a neural network decision system for determining if spectrum is occupied in a region. Given a threshold, we wish to determine if power at a given frequency exceeds the threshold, thus determining if that frequency is "occupied." The emitting sources are unknown in number, locations, and powers. The sensors, which measure the signal power, are random in number and location. The measurements are aggregated as log-likelihood ratios into a fixed-resolution image suitable as input to a neural network. The network is trained to produce an occupancy map over a wide area, even where there are no sensors, and achieves excellent accuracy at determining occupancy. The system is robust to the number of sensors and occupancy threshold in various environments.
The IEEE International Symposium on Dynamic Spectrum Access Networks (DySPAN) is a premier conference on diverse issues related to spectrum sensing, access, sharing, coexistence, and utilization within current and emerging wireless tracks. The conference welcomes papers on both technology and policy issues that pertain to all aspects of advanced spectrum technologies.
This year's DySPAN will emphasize topics related to the application of machine learning and dataset creation within the wireless domain; systems aspects of wireless research, including small- and large-scale emulation/experimental results; and spectrum usage beyond the classical microwave bands. The conference aims to bring together both industry and academic papers in a common forum for sharing experiences and accelerating the state of the art in wireless technologies.
Link to Dr. Laneman's slide presentation: https://drive.google.com/file/d/12V16fnk19ZxCpmmnfaog7Da0xpssPHqo/view?usp=sharing