College of Engineering Appoints Faculty Co-directors of Maturing Wireless Institute
September 1, 2016
The expanding use of wireless technologies and applications is rapidly crowding the radio frequency (RF) spectrum, leading numerous government funding programs to call for research to develop new technologies that either access new spectrum at higher frequencies above 6 GHz or make more effective use of spectrum at lower frequencies below 6 GHz. Example programs in the United States alone include the DoD National Spectrum Consortium, the DARPA Spectrum Collaboration Challenge, and the NSF Advanced Wireless Initiative.


To respond effectively to this exciting climate for wireless research and development, Bertrand Hochwald and J. Nicholas Laneman will serve on an interim basis as faculty co-director of the Wireless Institute in the College of Engineering. This organizational change will enable the Institute and its faculty to enhance its industry collaborations and pursue larger team funding, while additional administrative staff, such as a full-time managing director, are being hired and integrated into the team. These appointments will be effective September 1, 2016, and are expected to last one year.


"I am delighted that both Bert and Nick have agreed to play leadership roles in the Wireless Institute in the coming year. With the many emerging federal and industrial opportunities, this coming year will be pivotal for the long-term health of the Institute," said Peter Kilpatrick, the McCloskey Dean of the College of Engineering.


Laneman has served as faculty director of the Wireless Institute since it began in 2010 and has built a multi-disciplinary team of faculty along with Notre Dame's first NSF-funded Industry/University Cooperative Research Center that engages leading industry and government agency partners. He also serves as a professor in the Department of Electrical Engineering and is a Fellow of the John J. Reilly Center for Science, Technology, and Values.
A faculty member since 2002, Laneman an expert in the field of wireless communications and a Fellow of the Institute of Electrical and Electronics Engineers (IEEE), and has been an author on more than 120 publications and inventor on six patents. His current work addresses dynamic spectrum monitoring and access, linking modeling and fundamental analysis, algorithm design and development, and experimental validation with software-defined radios. Among his honors are a Presidential Early Career Award for Scientists and Engineers, a National Science Foundation CAREER Award, and recognition as a Thomson-Reuters ISI highly-cited researcher.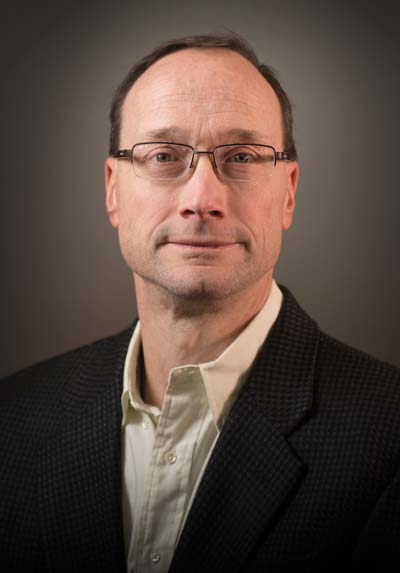 Hochwald, the Frank M. Freimann Professor of Electrical Engineering, joined the University faculty in 2011. Also a Fellow of the IEEE and an ISI highly-cited researcher, he has served as editor on several industry journals. With 44 patents and 97 publications in the field, Hochwald has experienced and led the practice of wireless communications from a variety of angles in his roles at the Department of Defense, as a Distinguished Member of the Technical Staff at Bell Laboratories, and as vice president of Systems Engineering at Beceem Communications. He has invented technologies and published research articles that are the mainstays of communication theory and practice, including differential multiple-antenna methods, linear dispersion codes, and multi-user precoding methods.
Currently, he is working on wideband radio-frequency circuits and antennas, fifth-generation (5G) cellular technologies, and methods to reduce human exposure to electromagnetic radiation from portable wireless devices. He has received several research awards and recognitions.
— Wireless Institute