National Academy of Inventors inducts Bert Hochwald into the Fellows Program
December 9, 2021
The National Academy of Inventors (NAI) has inducted 135 prolific academic innovators from across the world to NAI fellow status. Co-Director of the Wireless Institute and Professor & Freimann Chair Professor, Department of Electrical Engineering Bert Hochwald was honored with this prestigious status for his impact in the fields of Computer Engineering and Wireless Communications. Hochwald was announced as a 2019 NAI Fellow, but because of COVID, he was inducted at the NAI 2021 Fellows Induction Ceremony.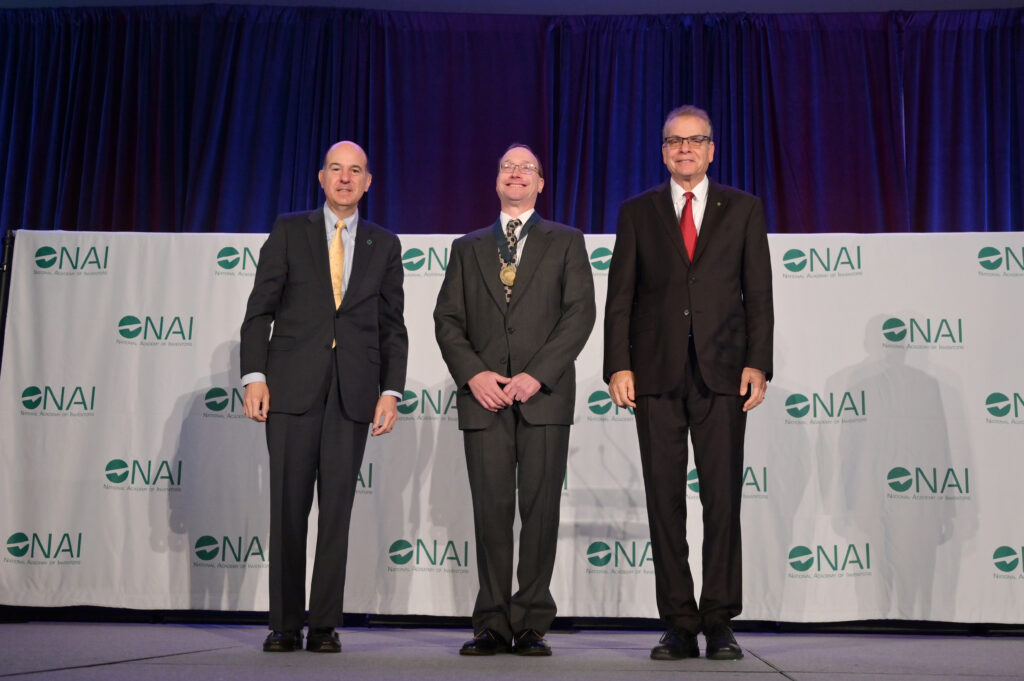 The NAI Fellows Program highlights academic inventors who have demonstrated a spirit of innovation in creating or facilitating outstanding inventions that have made a tangible impact on the quality of life, economic development, and the welfare of society. Election to NAI Fellow is the highest professional distinction accorded solely to academic inventors.
Hochwald is currently working on high-frequency radio circuits, sixth-generation cellular technologies, and methods to reduce human exposure to electromagnetic radiation from cell phones. Hochwald also oversees one of the Wireless Institutes flagship projects, the RadioHound spectrum sensing platform, currently on its third version. This multi-year project is unique because the sensors have been designed and implemented predominantly by a team of graduate students. They have been deployed in trials run by the Federal Communications Commission and the US Postal Service.
The 2019 Fellow class represents research universities and governmental and non-profit research institutes worldwide and collectively hold over 3,500 issued U.S. patents. Among the 2019 Fellows are six recipients of the U.S. National Medal of Technology & Innovation or U.S. National Medal of Science and four Nobel Laureates, as well as other honors and distinctions. Their collective body of research covers a range of scientific disciplines including neurobehavioral sciences, photonics and nanomedicine.
"Congratulations to the 2019 class of NAI Fellows," said Laura A. Peter, Deputy Under Secretary of Commerce for Intellectual Property and Deputy Director at the U.S. Patent and Trademark Office (USPTO). "It is a privilege to welcome these exceptionally-qualified individuals to this prestigious organization. I am certain their accomplishments will inspire the next generation of invention pioneers."
For a complete list of NAI Fellows, visit their website.