Thank You to the Notre Dame Community
September 30, 2021
It was a party 11 years in the making.
In January 2010, the Wireless Institute (WI) was established in the College of Engineering, with the support of several departments across campus as well as the Office of Research. Professor Laneman served as Founding Director, Professor Hochwald joined Notre Dame in 2011, and the two became Co-Directors in 2016.
In September 2021, the National Science Foundation (NSF) announced SpectrumX – An NSF Spectrum Innovation Center, an award of $25M over the next five years to be led by the WI. The SpectrumX team includes:
Twenty-seven top universities (including 15 minority-serving or majority non-white institutions).
A key federal research facility (NRAO).
A pioneering company (VA Diodes).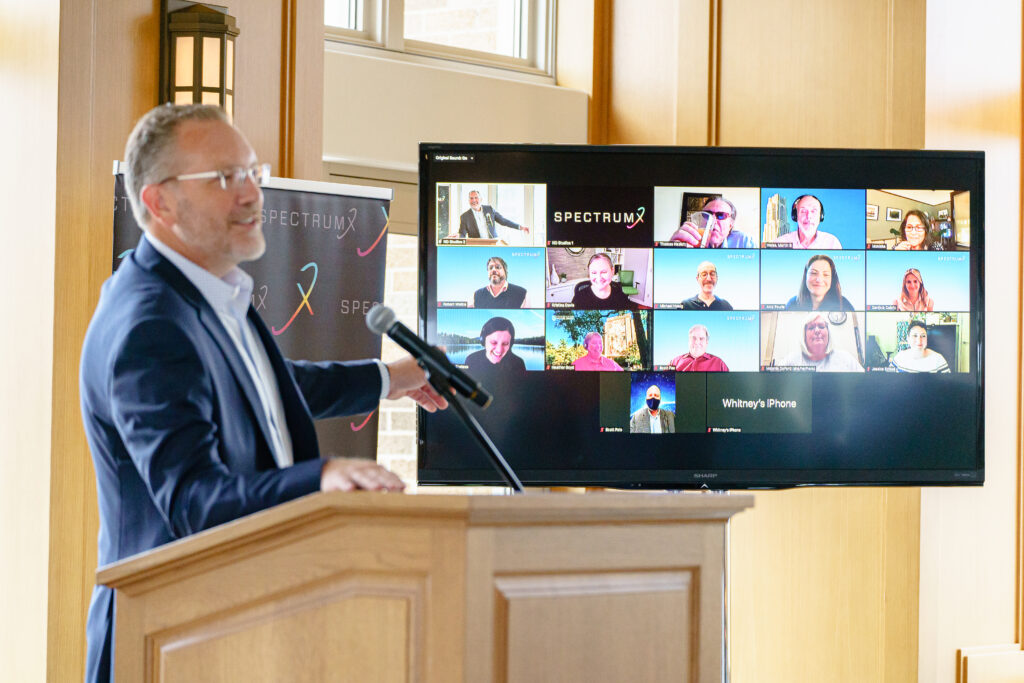 Professor Laneman will serve as Director of SpectrumX, and Professor Hochwald will lead the center's flagship project on radio spectrum sensing, building upon WI's RadioHound project. WI has matured significantly as a research center during the past decade and is fully prepared to lead a project of the size and significance of SpectrumX.
The WI took the opportunity on Thursday, September 23, to offer a token of appreciation to its many ND collaborators, to thank them for past efforts, and invite them to continue supporting us in the future. It was also an opportunity to introduce members of the SpectrumX team to more of the ND community.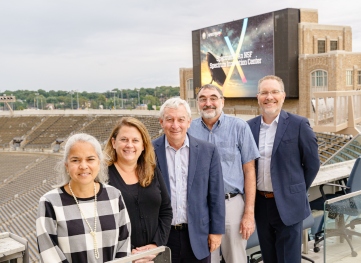 Vice President for Research Robert Bernhard, Marie Lynn Miranda, the Charles and Jill Fischer Provost; Liz Rulli, Associate Vice President of Research; and Greg Snider, Professor and Chair, Electrical Engineering Department stopped by to offer congratulatory remarks. Unfortunately, Patrica Culligan, Dean of the College of Engineering, could not attend but provided comments on her behalf.
The WI is excited to embark on this new adventure in SpectrumX and appreciates the continued support from the College of Engineering, Office of Research, and all of Notre Dame.
Photos by Katie Whitcomb/University of Notre Dame