Celebrating Undergraduate Excellence
March 23, 2021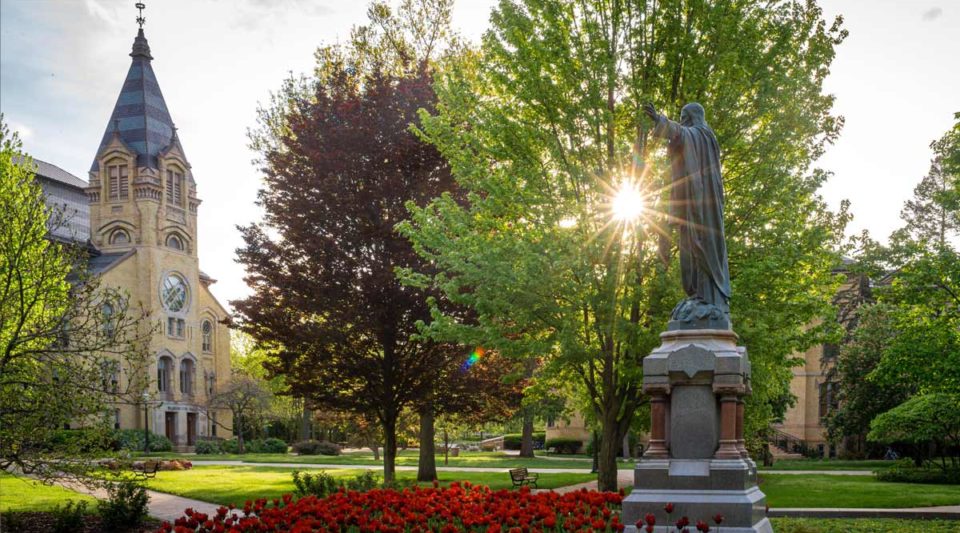 The College of Engineering is pleased to announce the recipients of the 2021 Reverend Thomas A. Steiner, C.S.C., Award.
One senior in each major is selected for their high level of academic excellence as well as dedication to engineering and a commitment to the common good during their tenure as undergraduates.
Congratulations to Jake Leporte, Notre Dame Electrical Engineering senior and recipient of the 2021 Reverend Thomas A. Steiner, C.S.C, Award by the College of Engineering. Jake is also a member of the ONR ROTC Cyber Security Program affiliated with the Wireless Institute. Read Jake's story about combing his EE knowledge and skills with his love of the ROTC world he has focused all his time on.
About the Steiner Award
Father Steiner was an 1899 civil engineering graduate of Notre Dame who served as dean of the College of Engineering from 1928 to 1938. He had a tremendous impact on the college and an even greater impact on the lives of his students. In 1948, former students of "Pops" Steiner established this award in his memory. It is presented annually to outstanding seniors.
— Nina Welding, College of Engineering